On the market, there are a variety of cricket bags to choose from. The wheelie cricket kit bag is perhaps the most popular, but with the introduction of the cricket duffle bag, it is no longer an uncontested monarch of cricket baggage. The conventional cricket kit bag, rucksack, and big tour bag provide ample support.
Each style of cricket kit bag has a distinct function. Some cricket bags are believed to be more suitable for training, while others may be used as a regular gym bag for midweek workouts. Others, such as a cricket ball bag, have extremely specific use.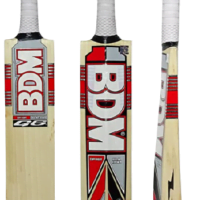 Cricket kit bags can be purchased at a cricket bat store online as well. The major guidelines to cross-check when purchasing a cricket kit bag from a cricket bat store online are:
Bag Size
The value of size is self-evident. If you're a wicketkeeper, you'll most likely need a large cricket bag to accommodate both your wicket-keeping and batting equipment.
Cricket captains, meanwhile, will require a lot of storage space because they will be carrying match balls, spare gear, scorebooks, coaching/fitness aids, and other items.
Furthermore, if you travel for cricket frequently, a big cricket kit bag will come in useful, as it will allow you to carry both your cricket gear and your everyday clothing and toiletries in one huge storage option.
Practicality
Along with size, functionality is a key consideration when purchasing a cricket kit bag. After all, the main reason you're seeking to buy a cricket bag is to make it easier to store and transport your cricket equipment.
Cricket wheelie bags often feature numerous pockets and a big opening that allows you to easily browse through them, whereas duffle bags may be slung over your shoulder.
Cricket duffle bags, also known as cricket duffles, have grown in popularity in recent seasons as some cricketers prefer an over-the-shoulder bag over the usual wheelie bag. These are very useful for training, especially if you aren't bringing all of your match-day gear.
If you have a lot of cricket gear, a wheelie could be a better option because you won't want to carry it all on your shoulders, but the cricket duffle bag is a stylish alternative, and some stand-up duffle bags are comparable to stand-up wheelie bags. The duffle bag is defined by its shoulder straps, which make it very easy to carry upstairs.
At SSR Sports, you can purchase a top-quality cricket kit bag along with other cricket accessories. They provide online purchasing services, hence all the products you order will be delivered to your doorstep with a minimum of fuss.