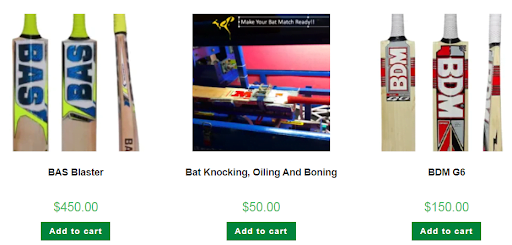 Playing sports is encouraged from the very early stages of life and for good reason. Regularly practicing and indulging on sport does not only make you a better player but also helps with your overall development by bettering you in teamwork, communication, coordination, fitness, etc. To pay most sports, merely using your skills does not work; one need specific sports gear of a specific size, catering to the player, to play with.
The elite sport of cricket is one such sport which requires equipment to play with, that too with good quality and precision of design. Only when the cricket gear is top-notch, will your game also be top-level. Shopping for cricket gear from a cricket shop online is the best way to do it in this pandemic. SSR Sports carries all the cricket equipment from bats and balls to accessories like batting gloves, abdominal guards, bat grips, duffle bags, cricket wheel kits, spike shoes, batting pads, wicket keeping gloves, inner gloves, thigh pads, cricket briefs/supporters, helmets as well as cricket clothing.
Sure, one has doubts when it comes to online shopping but at SSR Sports, you get a wide range of products from the most popular top-quality brands like MRF, CEAT, SG, Kookaburra and more that are used by celebrity cricketers all over the world.
Get the Best Cricket Gear in Clyde!
If you are in or around Clyde and are looking to purchase brand new cricket equipment or are wanting to get knocking services for your bat, then SSR Sports is the place for you. All the cricket gears you need are available online so that you can get everything at one place. The online store is easy to navigate and also offers plethora of discounts while the products are on sale.
SSR Sports Services Online!
With the state-of-the-art knocking machine, you can be sure of your bat's firmness and flexibility being built well by soft and hard knocking. It also helps reduce the risk of the bat snapping. You can contact SSR directly here online for personalised services. A cricket shop online that gives you the knocking services free of cost if you have purchased your bat from here is a cricket shop worth shopping for other gear from.
Instead of having to walk to the store and another one in case you don't find the product or for another product to complete your cricket kit, you can buy all the equipment you need and the best cricket gear in Clyde, right here, online!